EcoCarriers BSE is a community benefit society, a type of cooperative. Our aims are to promote and facilitate increased cycling in Bury St Edmunds and surrounding villages to help tackle climate change. Libby Ranzetta, Aaron Tatlow and David Fisher (pictured left to right) are the founding directors, who met whilst volunteering for BSE Rickshaw.

EcoCarriers BSE in the news:
New environmentally-friendly delivery service EcoCarriers BSE launched in Bury St Edmunds – Bury Free Press
Stories to make you smile and Make A Difference – BBC Radio Suffolk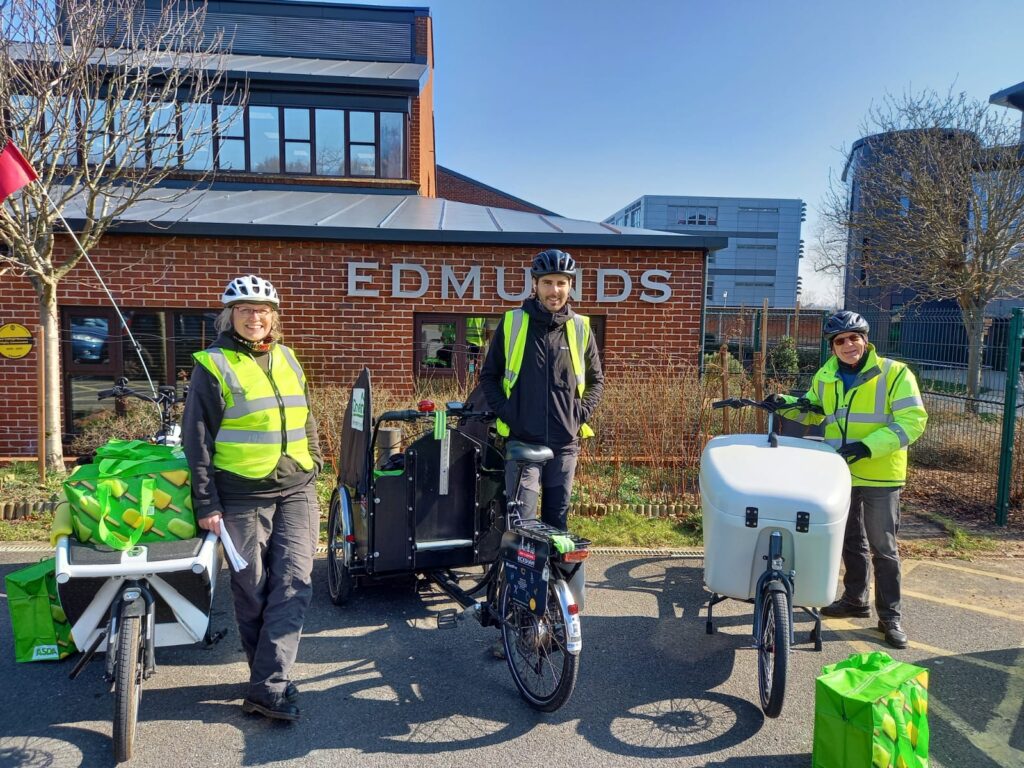 EcoCarriers BSE is the trading name of Eco Carriers Bury St Edmunds Limited, registered with the FCA no. 8812.